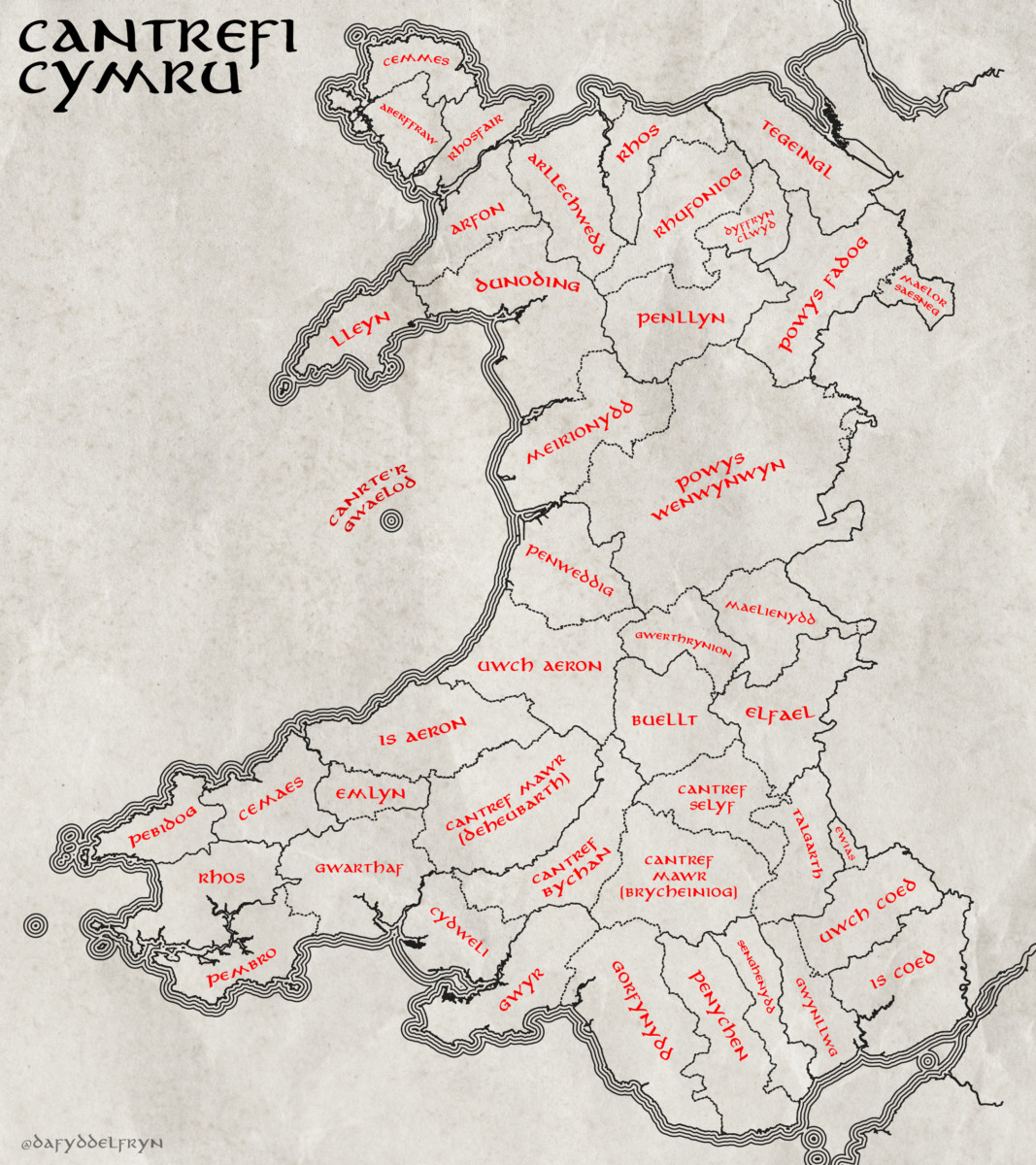 Ffiniau Hanesyddol Cymru Historical Boundaries
Yn ddiweddar, dwi wedi bod yn gweithio ar greu fapiau yn dangos yr hen ffiniau yng Nghymru, yn bennaf y cantrefi a cymydau.
Yn ffodus iawn, mae'r Comisiwn Brenhinol Henebion Cymru wedi gwneud y gwaith caled o greu fersiwn digidol o'r data daearyddol yn barod (linc).
Mae'r mapiau isod wedi eu creu hefo'r data yma – ac wedi ei ysbrydoli gan fapiau o lyfrau Tolkien. Cliciwch ar y mapiau, wedyn y botwm "i" yn y gwaelod i gael copi maint llawn.
I weld mwy o fanylion, mae fersiwn rhyngweithiol ar gael yma – Map Rhyngweithiol
Lately I've been working on mapping the old boundaries of Wales, namely the Cantrefi and cymydau (commotes).
Luckily for me, the Royal Commission on the Ancient and Historical Monuments of Wales already did the hard work of digitising the boundaries into a spatial data format that I could use (link).
The maps below were built using this data, with some inspiration from the maps found in the Tolkien books. Click on the maps, then click on the "i" button to get a high-resolution copy.
An interactive version of the data is also available here – Interactive Map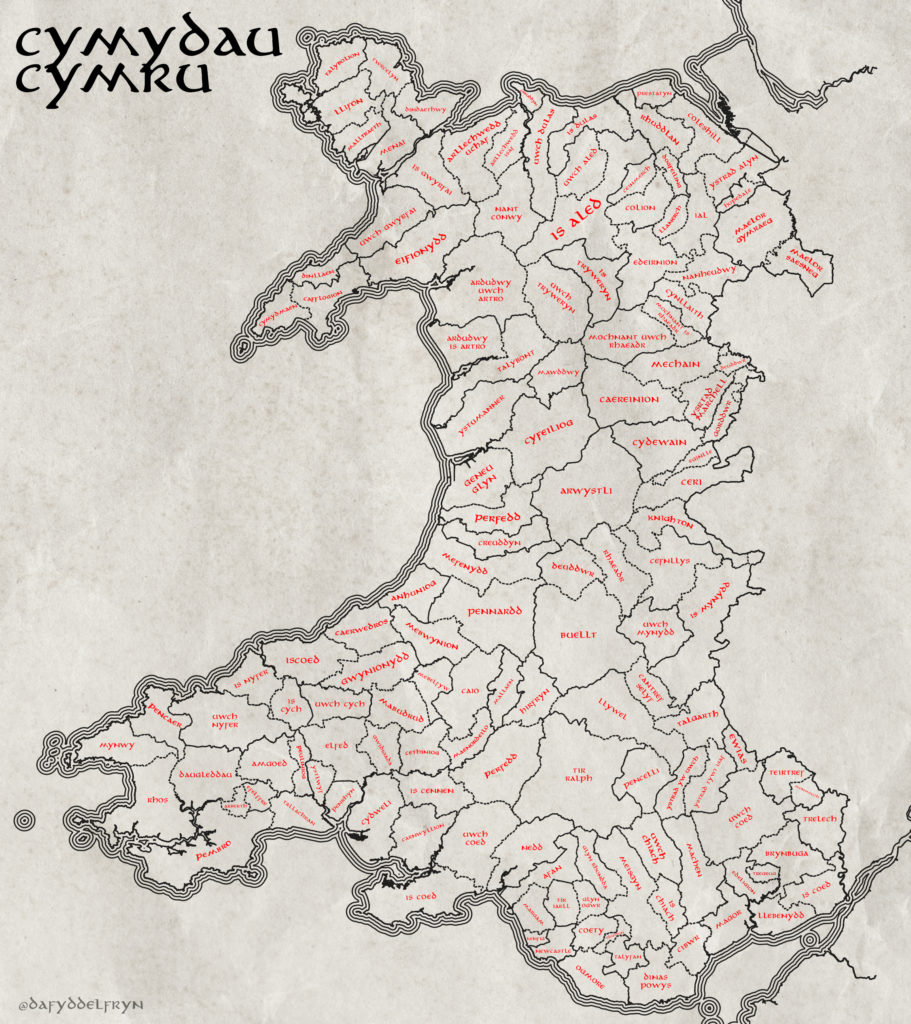 hwyl
Dafydd